Description
General Product Information
The Litter Reducer is an essential tool when surveying the ground-dwelling arthropod community. This device reduces leaf and soil litter through a sieve that sifts out finer debris and specimens into a smaller sample. By holding the two handles, the litter is placed in the upper chamber and agitated. As the finer debris and specimens pass through the sieve, they are collected in the lower compartment which can be saved for later inspection, or immediately inspected on a beating sheet.
This product helps to condense samples into smaller volumes to allow for increased surveying while saving valuable space.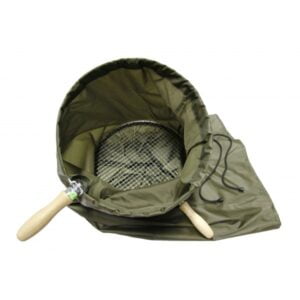 More Information on Litter Reducers
Learn more about research that integrates Litter Reducers in Mesoamerica and why sifting through soil and reducing litter is important.