Ecology Supplies was created to fill a gap in the market that BioQuip is leaving behind. We saw the entomology community that we love heartbroken by the departure of their favorite supplier. So we decided to act.
Our mission is to provide the scientific community with innovative equipment for field collection and specimen preservation.  Based in New York, USA and will provide shipping internationally to over 150 countries. 
Ecology supplies was founded by Carmela Buono, John Paul Cortez, and Justin Mathew.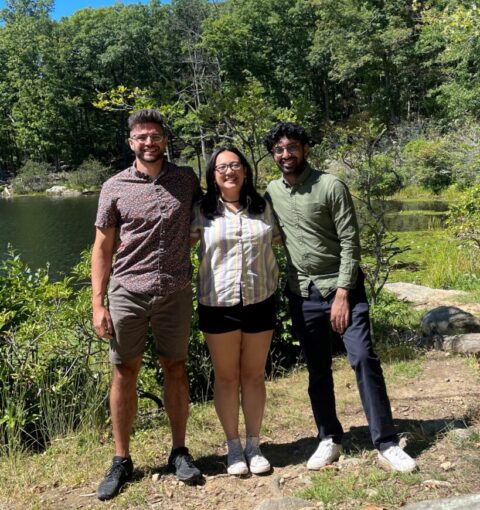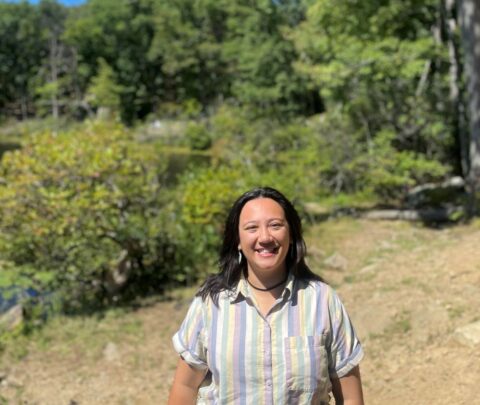 Carmela is a PhD candidate in the Department of Biological Sciences at SUNY Binghamton. Her dissertation focuses on how humans impact ant-mediated seed dispersal and other forest invertebrates. Before her PhD, Carmela was an AmeriCorps NJ Watershed Ambassador and helped train community volunteers to identify stream macroinvertebrates for biological assessments. With her combined 9 years of field ecology experience, Carmela has an intimate understanding of the needs of both terrestrial and aquatic entomologists that will help ecologysupplies.com better understand their customers. 
The invertebrate that best represents Carmela, unsurprisingly, is an Aphaenogaster rudis ant. Not only has Carmela studied this group of ants for her dissertation work, but she also shares many characteristics with this species. A. rudis is a common woodland ant found in eastern North America and is known as a "keystone" seed disperser of many native forest flowers. Similar to this mutualism, which benefits both the ants and the plant species, Carmela also enjoys spreading scientific education and outreach to members of her community. She hopes by increasing access to science education and engagement with the general public, more folks will come to appreciate science, especially ecology and entomology, and recognize its benefit to society.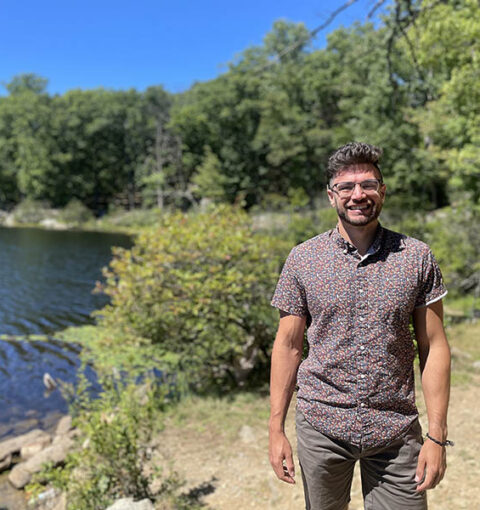 John Paul has run a successful e-commerce business for the last five years. With that experience, he has built up invaluable procurement and supply chain knowledge that will allow ecologysupplies.com to thrive to meet customer's wants and needs.
The invertebrate that best describes John Paul is the bridge-spider, Larinioides sclopetarius. This spider is an orb-weaver found in Europe and North America and generally forms webs near bodies of water and sources of artificial light in order to find prey. Recently, a new study showed that these spiders use their webs to extend their hearing. Similar to the spider, John Paul has experience utilizing his skills and abilities and applying them in creative and new ways. He originally received a degree in Information Technologies, but combined those skills with a passion for entrepreneurship he launched his own successful e-commerce business and has been running it for 5 years.
Photo credit: Holger Krisp, CC BY 3.0, photo source
Justin Mathew has profound experience in helping start-ups get off the ground and compete fiercely in their market. He has spent the past 5 years working in both sales and startup accelerators. He will utilize that knowledge to make sure that Ecology Supplies grows sustainably and efficiently while providing cutting edge equipment.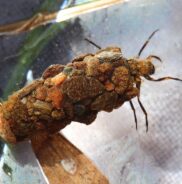 The invertebrate that best describes Justin is the stonecase caddisfly, in the family Uenoidae. These caddisflies are very well known for the unique portable protection, also known as "cases", that they build when they are larvae. Cases are built from the material available around them and fortified with silk. Other caddisfly larvae build their cases out of plant debris, sand, and even shells! Though the cases start out as raw materials with no defined shape or function, with the influence of the caddisfly, they come together to protect and grow with the larvae. Similar to these caddisflies, Justin also has practice in building something new with his experience with start-ups.
Photo credit: Holger Krisp, CC BY 3.0, photo source